I always send you in the right direction,
I'm arrayed in black and white,
Ignore me and lose my protection,
No more than two words are in sight.
What am I?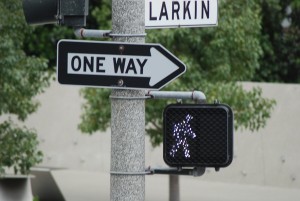 A one way street sign. It tells you the correct way to go, is black and white (in the United States), going the wrong way can get you a citation and the sign only has two words on it.